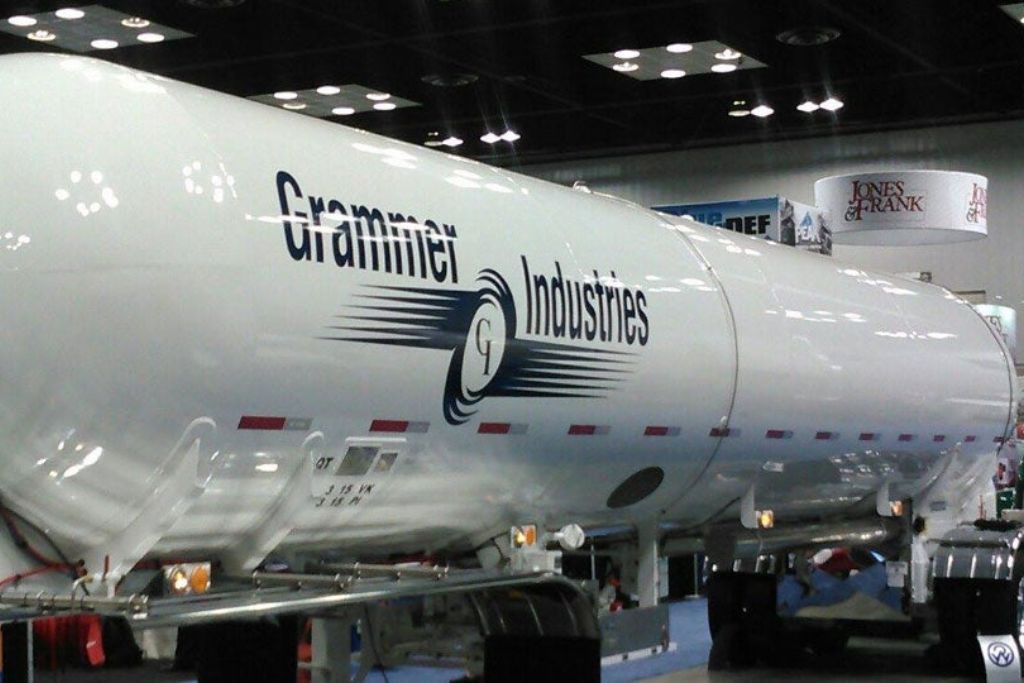 Second acquisition completed in the last 12 months
COLUMBUS, IN (December 9, 2019) – Grammer Industries, Inc., ("Grammer" or the "Company") an Indiana-based hazardous materials transportation and logistics firm, announced today that it has acquired LiMarCo Logistics, LLC("LiMarCo"). LiMarCo, based in Houston, TX, with a terminal in Corpus Christi, TX, is a regional hauler of Liquefied Petroleum Gas ("LPG") / Natural Gas Liquids ("NGL"), with geographic focuses in Louisiana, Oklahoma, and the Upper Texas Gulf Coast and West Texas regions. Terms of the transaction, which closed on December 6, were not disclosed. Grammer is a portfolio company of Stellex Capital Management ("Stellex"), a middle market private equity firm with offices in New York and London, which acquired the Company in October 2018 in partnership with Great Mill Rock LLC dba Mill Rock Capital, the Whittington family, and management.
As a result of the transaction, Grammer will be acquiring 26 tractors, 41 trailers, and 15 independent contractors. The Houston facility was not included in the transaction. The Corpus Christi facility, which is currently LiMarCo's base of operations, will provide Grammer with an office, shop, and yard space for parking equipment.
"Both companies have commercial and operational synergies that make this a great fit," said Bart Middleton, CEO of Grammer. "Grammer and LiMarCo share best-in-class safety and driver retention metrics, so we expect a smooth transition. This is a win-win for all involved."
The LiMarCo fleet, operations, and roster of customers will move into Grammer's NGL division. Angela Branchi, Senior Vice President of Grammer's NGL division said, "LiMarCo is a strong geographic and commodity fit for our division. It allows us to establish a brick-and-mortar presence in the busy Texas and Louisiana markets, and solidify our footprint in these critical markets."
Kirby Black, co-owner of LiMarCo, said, "We are excited about the transaction with Grammer and believe the combined business will be uniquely positioned to serve its customers, employees, and independent contractors."
The transaction is Grammer's second acquisition in the last twelve months. In April 2019, Grammer acquired Sterling Transport Co., Inc. Both transactions demonstrate Grammer's commitment to a meaningful growth strategy, which includes extending its geographic reach and adding new products and services to its existing core business.
FINNEA Group, LLC; KSM Business Services, Inc.; Scopelitis, Garvin, Light, Hanson & Feary, PC; and Milbank, Tweed, Hadley & McCloy LLP advised Grammer on the transaction. Porter Hedges LLP advised LiMarCo.
About Grammer Industries
Grammer is recognized as the premier provider of safe, dependable bulk hazardous chemicals transportation services in the United States. Grammer's excellent record of safety and reliability has allowed the company to cultivate longstanding relationships with its customers, with many spanning back to the company's founding. The company has more than 20 facilities strategically located near major chemical production hubs across the United States, including 350 tractors, 850 specialty trailers and over 500 drivers and owner-operators who support more than 2,000 delivery points serving over 500 customers. Additional information may be found at www.grammerindustries.com.
About Stellex Capital Management
Stellex is a private equity manager that invests in and oversees U.S. and European corporate assets. With $870 million of committed capital, Stellex's focus is on companies going through business or industry transitions, as well as special situation opportunities. Stellex seeks to identify and deploy capital in opportunities that have the potential to provide stability, improvement, and growth. Portfolio companies benefit from Stellex's industry knowledge, operating capabilities, network of senior executives, strategic insight and access to capital. Sectors of particular focus include specialty manufacturing, industrial and business services, aerospace & defense, government services, and automotive.
About Great Mill Rock LLC
Great Mill Rock LLC dba Mill Rock Capital is a growth and operations oriented private investment firm that invests in well-positioned middle market industrial businesses in North America. Founded by Christopher Whalen and Adi Pekmezovic, Mill Rock Capital is purpose-built to invest in family-owned businesses, owner-operators and founder-led companies across six industry verticals. Focus sectors include chemicals, materials & packaging; industrial distribution; services; metals & engineered materials; transportation and logistics; and specialty manufacturing. This strategy leverages the deep expertise of the firm's principals, a majority of whom have direct operating experience in these same industries. Mill Rock Capital supports business transformation through a dual-sourcing strategy encompassing majority equity and Activ Capital® – debt, senior equity or hybrid investments which provide business owners value-added financial partnership without relinquishing a controlling stake.