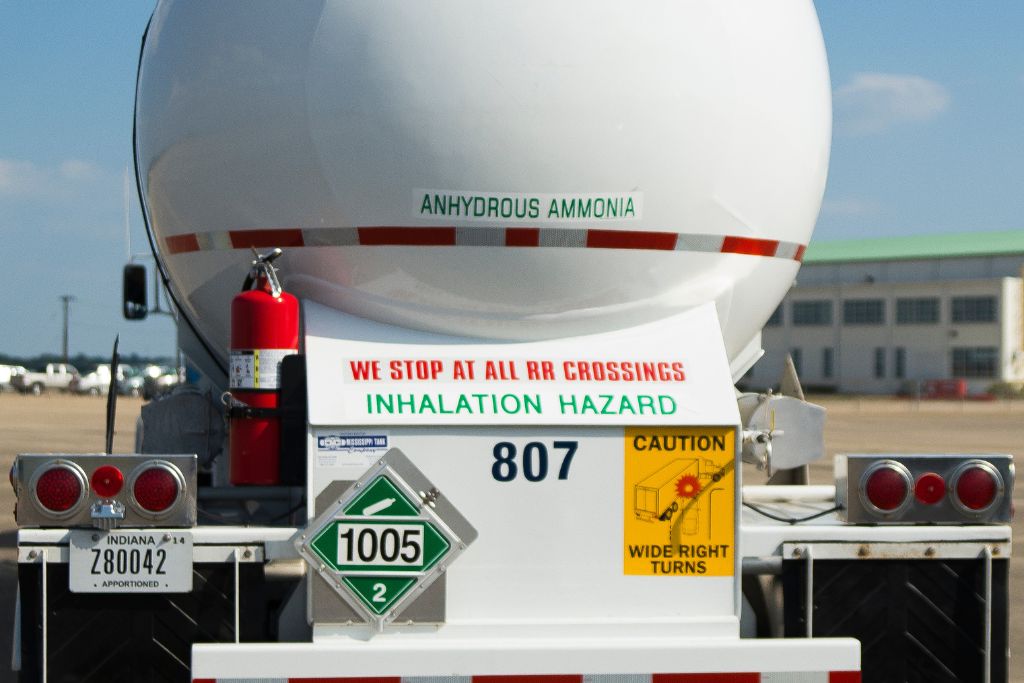 Ammonia is a naturally occurring gas that can be found to support manufacturing projects, in cleaning supplies and in fertilizer. In fact, 90% of the ammonia produced goes to maintaining healthy crops and sustaining food production in the agriculture industry. Although ammonia exists naturally in water, soil, air (even in our own bodies), larger amounts of it are needed for these industries that operate on a commercial scale. Therefore, transporting ammonia requires care, expertise and know-how.
Hazardous Chemicals and Transportation 
Transporting ammonia and other potentially hazardous chemicals is necessary to keep many industries working. The good news is there are transportation providers that specialize in hauling hazardous chemicals. This includes the vessel used to transport, the experience of the driver and the overall company safety guidelines and procedures that ensure every step of the transportation process meets FMCSA regulations. 
Safe Transport Channels 
Ammonia is transported through the same channels as any other product: barges (river), ships (sea), tank cars (rail) and tanker trucks (highway). Because ammonia is a widely distributed chemical and is considered hazardous if released in large quantities, containers need to follow all specifications set forth by OSHA and the FMCSA. This includes pressure vessels that meet all DOT specifications and have multiple safety features.
Certified Hazmat Truck Drivers 
All professional truck drivers must have their CDL (commercial driver's license), but they also need additional qualifications to transport or deliver hazardous chemicals. The requirements to become a hazmat truck driver vary by state, but generally a driver must have their commercial driver's license for a period of a few years before they can earn their Hazmat endorsement. In addition to standard CDL requirements, the endorsement includes passing a background check and passing a test on Hazmat rules and regulations.
The Future of Ammonia Transportation 
According to the Bureau of Labor and Statistics, tank driver jobs are expected to increase by about 6% over the next ten years, with a growth of 7% in hazmat tank driving jobs. And now with researchers discussing the possibility of "green ammonia" as a clean fuel source, the need for this chemical may expand beyond its current use. Regardless, agriculture, manufacturing and retail continue to rely on the benefits of ammonia, so the need for safe transport of this chemical isn't going away any time soon.
To learn more about transporting ammonia and other hazardous chemicals safely, visit our services page or contact us at pricing@grammerlogistics.com