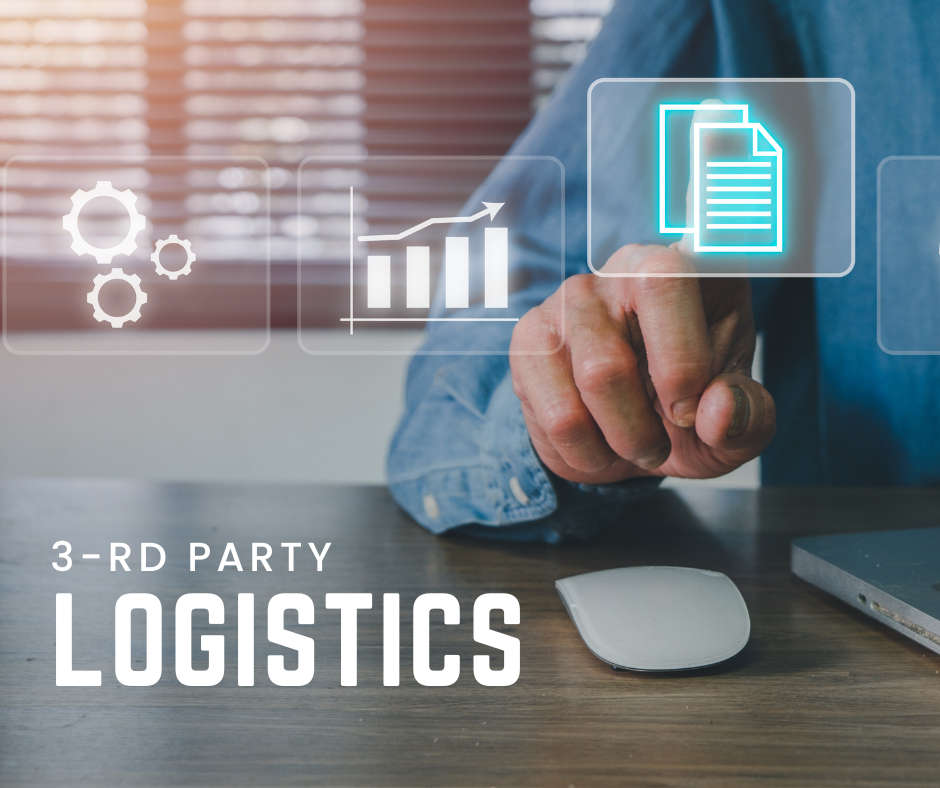 An Interview with Logistics Management Resources, Inc. (LMR)
Last fall, Grammer Logistics acquired Logistics Management Resources, Inc., or LMR. With a decades-long reputation of providing elite third-party logistics services across North America, LMR was an obvious choice for Grammer to increase its service offering and footprint. We sat down with LMR CEO, Heston Hodges, to discuss the Grammer and LMR relationship and the benefits for both organizations' clients.
Q: Although the Grammer and LMR relationship is "officially" young, we have been working together for quite some time. How has the integration and development of this relationship evolved?
Heston Hodges: The cross-sell of services has and will continue to be a key part of this relationship. On both sides, when we are talking with a customer, our most important concern is "What does the customer need?" While LMR has chemical specific client and carrier relationships all over the U.S. and Canada, Grammer has additional niche-specific services that they can offer. From there, we determine who is going to lead the client, and throughout the process, one side supports the other.
Q: You couldn't have that type of relationship without a great deal of trust.
Heston Hodges: Absolutely. There is a great deal of exposure and expense when shipping bulk chemicals. With high risk and cost, you don't want to deal with a partner you don't know very well. We know and trust Grammer and vice versa.
Q: What do you think makes this partnership between Grammer and LMR set you apart from other third-party logistics providers?
Heston Hodges: Our extensive knowledge of bulk chemicals. Today's 3PLs tend to focus more on software as a service. While we do offer software components to our clients, our focus on the tactical and strategic needs of our clients sets us apart. Now that LMR and Grammer have partnered together, our relationship brings even more expertise to support our customers.
Q: What does that look like?
Heston Hodges: For LMR, the relationships with the bulk and other chemical carriers has always been our most important asset. With the addition of Grammer's trucks, we can now fill any additional gaps in our clients' networks. The movement of bulk chemicals is a much smaller niche than other modes of transportation, and the capacity constraints in the market over the last few years have presented major challenges. The option to access Grammer's wide array of equipment and experienced drivers when other capacity doesn't exist allows LMR to have a more complete service offering and higher level of trust with our clients.
Q: Who is an ideal client for LMR or Grammer now that your services are combined?
Heston Hodges: That's the beauty of this partnership. With the additional network, LMR's scope became a little more open. From the beginning, LMR's focus has been chemicals (both liquid and dry) and all the intricacies involved in moving those specific products. With access to Grammer's client network, LMR now has visibility into additional industries such as NGL, Ammonia, and other gas related commodities.
Q: Does it matter where a customer is located?
Heston Hodges: With this partnership, both organizations benefit from an increased footprint. LMR is based in Baton Rouge, but most of our clients span across the U.S. and Canada. Grammer's footprint (15 terminals), on the other hand, is mostly focused east of the Mississippi. Together we've been able to both expand our services into markets where we previously didn't have a huge presence.
The rules of transportation and logistics are always changing, and the industry requires organizations who are willing to grow and adapt with it. Through our partnership, Grammer and LMR have increased resources to help uphold our commitment to safely serving our clients across the U.S. If you are looking for elite chemical bulk transportation services, learn more about the LMR advantage or contact the Grammer Logistics team to get a quote today.